Maria D'Angelo - Fine Art
Maria D'Angelo - Newton, NJ
Phone: 973-579-3727 email:
mariadangeloart@aol.com
"The Shawl"
All images on this web site © 2022 - 2024 mariadangelo.com. all rights reserved
Fiery, elegant, passionate. These are words that I think of when I see flamenco dancing. I tried to capture those emotional feelings in this pastel painting. This beautiful young woman, wearing her traditional red dress and draped in a delicately embroidered shawl, is captured in a graceful pose while dancing to exotic flamenco music.

24" x 12" soft pastel

$3,900
The purpose of art is to wash the dust of daily life off our souls.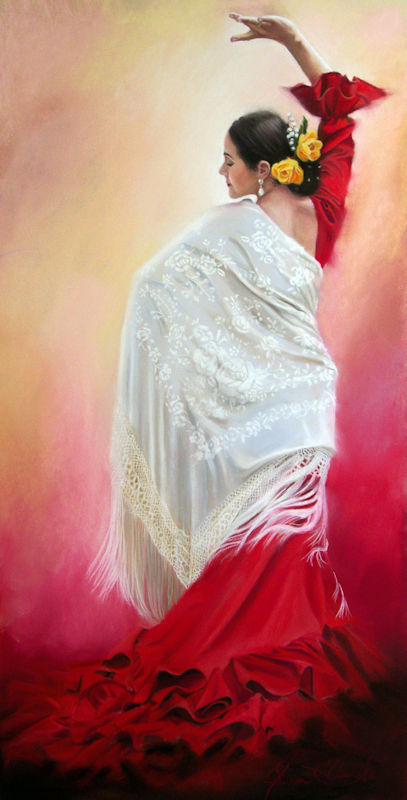 Original artwork available at:
Legends of the West Fine Art
Santa Fe, NM
505-982-6701