Maria D'Angelo - Fine Art
Maria D'Angelo - Newton, NJ
Phone: 973-579-3727 email:
mariadangeloart@aol.com
"The New Chief"
All images on this web site © 2021 - 2022 mariadangelo.com. all rights reserved
Strong and honorable. To become an Indian chief, a man had to prove that he was strong, brave, and a great leader. This Sioux man proudly wears his newly earned feathered headdress decorated with white ermine fur.

15 3/4" x 8 3/4" pencil (matted & framed)
.

$995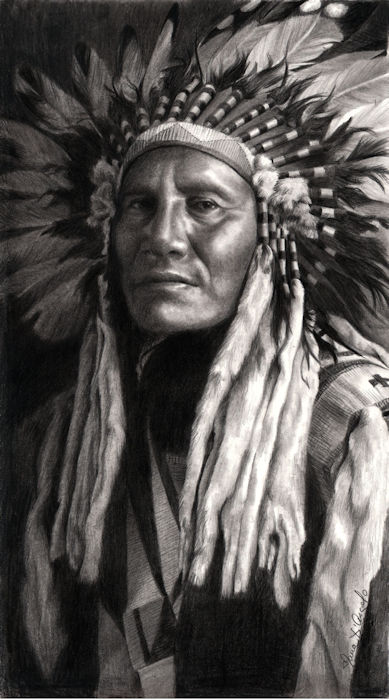 The purpose of art is to wash the dust of daily life off our souls.