Maria D'Angelo - Fine Art
Maria D'Angelo - Newton, NJ
Phone: 973-579-3727 email:
mariadangeloart@aol.com
"Silver Hearts"
All images on this web site © 2023 - 2025 mariadangelo.com. all rights reserved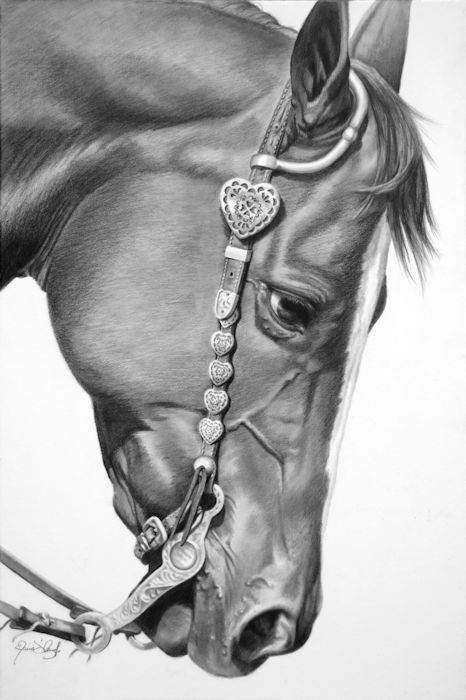 I love creating drawings of horse's faces. They have such expressive eyes. I also love the challenge of capturing all the different textures. The softness of the muzzle, the coarseness of the mane and the pliable leather headstall with its smooth, shiny sterling accents.

This 30" x 20" pencil drawing was created on watercolor panel and protected with a clear acrylic coating.