Maria D'Angelo - Newton, NJ
Phone: 973-579-3727 email:
mariadangeloart@aol.com
"Silken Thoughts"
All images on this web site © 2022 - 2024 mariadangelo.com. all rights reserved
A young Japanese woman in deep thought, wearing her silk kimono a flower entwined in her braided hair. Exotic beauty.

14" x 11" charcoal on cradled hard board and protected with matte varnish.
It is displayed in a lovely 3 1/2 inch wide ornate black frame.
.
Original artwork available

$2400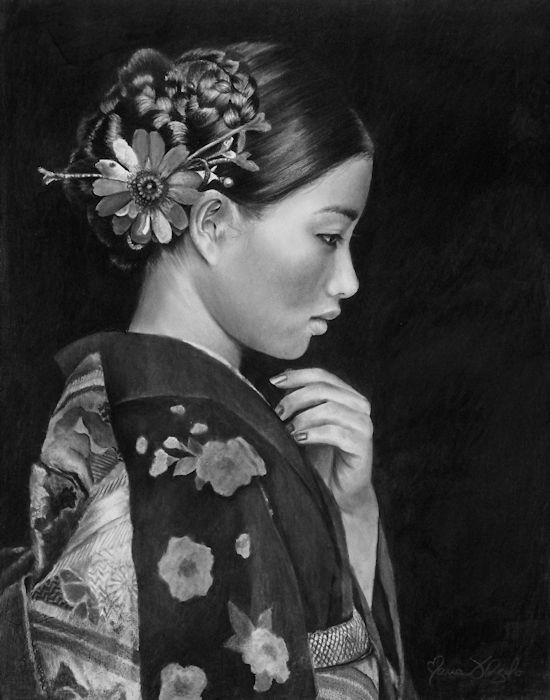 Maria D'Angelo - Fine Art
The purpose of art is to wash the dust of daily life off our souls.
Original artwork available through:
Singulart