Maria D'Angelo - Fine Art
Maria D'Angelo - Newton, NJ
Phone: 973-579-3727 email:
mariadangeloart@aol.com
The purpose of art is to wash the dust of daily life off our souls.
"Freedom's Gaze"
All images on this web site © 2022 - 2024 mariadangelo.com. all rights reserved
A beautiful wild horse with a tousled blonde mane, gazes at his surroundings. True freedom.

20" x 15" colored pencil

.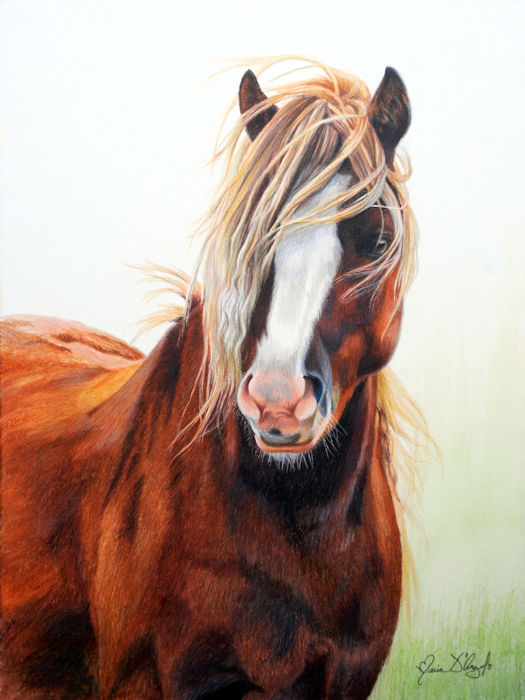 Original artwork available through:
Singulart
(online gallery)
$3600