Maria D'Angelo - Fine Art
Maria D'Angelo - Newton, NJ
Phone: 973-579-3727 email:
mariadangeloart@aol.com
"Daydreams"
All images on this web site © 2022 - 2024 mariadangelo.com. all rights reserved
Girls and horses... This charcoal painting depicts a young woman relaxing atop her beloved paint horse happy thoughts floating through her mind. The horse is wearing a traditional Spanish 'Filigrana' bridle with a horsehair mosquero and mecate reins.

This 20 x 16 charcoal drawing is created on a 1 1/2" cradled hardboard panel. It is protected with
multiple layers of clear, matte varnish. The sides are finished in black, so it is ready to hang
without the need of a frame..
.
Original artwork available

$2900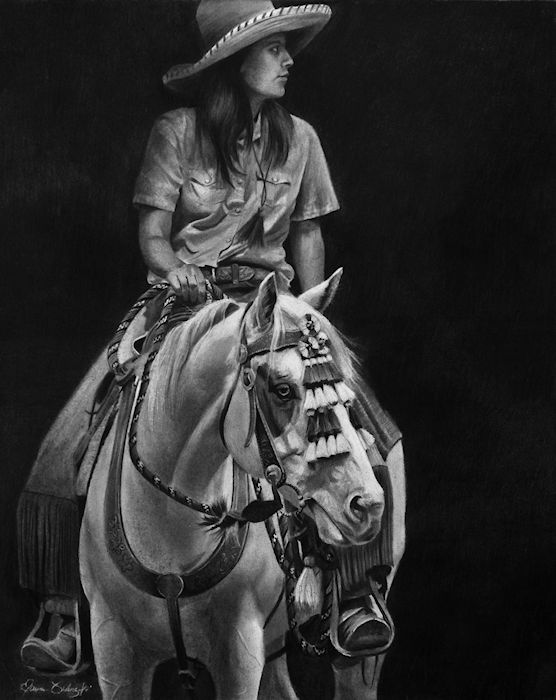 The purpose of art is to wash the dust of daily life off our souls.